When I found these cute little mums at Hobby Lobby, I knew I had to have them. I'm obsessed with stud earrings at the moment. I had no clue how to actually make them into earrings but I figured it out.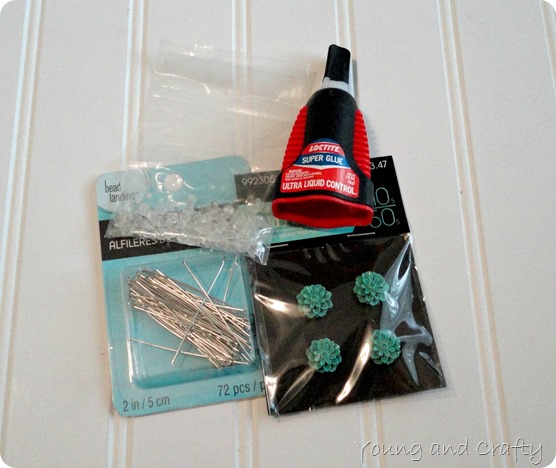 I already had some earring backs because I inevitably always lose mine. When I saw the wires, I thought they might work. They have a little head on them almost like a nail. We already had some super glue to glue the wires on. I'm sure there is some type of glue that you are supposed to use for this but I just used what I had!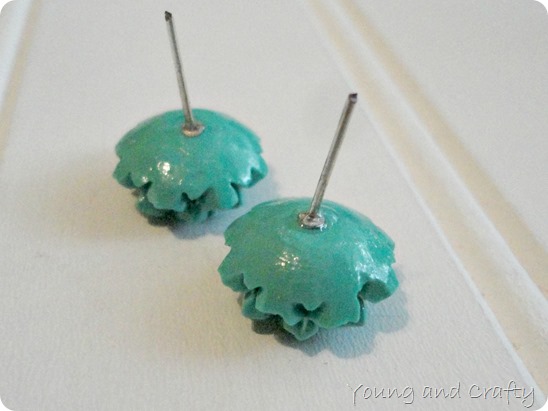 I used my wire cutters to cut them down to a length that would fit through my ear and not have a lot of excess. I then super glued them to the mums. Make sure you let them dry really good. I'm so impatient that I had to super glue them several times because I was ready to wear them! Finally, I just had to leave them for a day. No patience, I tell ya!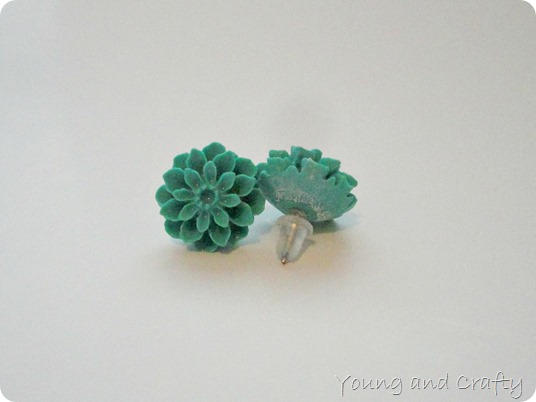 I've already worn them a few times. The color is just the perfect turquoise!
Have you ever made any stud type earrings?