This is a Sponsored post written by me on behalf of Pompeian for SocialSpark. All opinions are 100% mine.

There are so many types of cooking oil available now days that it is hard to know how to choose the right one. Pompeian Olive Oil is an excellent, healthier option than vegetable oil. There is also a lesser known oil called grapeseed oil that has been a chef secret for decades. If this oil will make my food taste as good as a chef's, sign me up!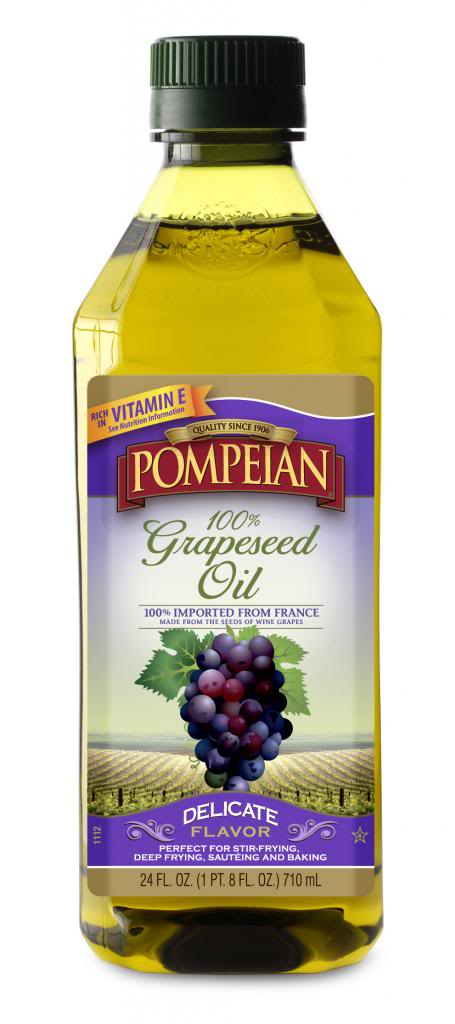 Pompeian and Hungry Girl are challenging bloggers to change their oil. Instead of using butter or vegetable oil in a recipe, switch it up and try out Pompeian's Grapeseed oil or OlivExtra Premium Mediterranean Blend. The Pompeian's Time to Change Your Oil contest requires that you simply post the recipe with an accompanying image on your blog, then head to the Time to Change Your Oil Facebook application to share a link to your blog, enter your contact info and click submit! The winner will be selected by Hungry Girl, Lisa Lillien, and will receive and all-expense paid trip to BlogHer Food '13 in Austin, TX June 7-8 and the winners recipe will be featured with Pompeian throughout the event. A chance for a free trip just for eating healthier? Sounds pretty good to me! The recipe must be entered into the Pompeian and Hungry Girl sweepstakes for a chance to win.
If you are interested in trying out a new recipe, be sure to give the Smoky Fried Chickpeas recipe a try.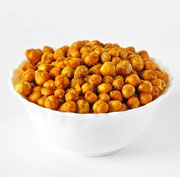 Makes 4 servings
INGREDIENTS
| | | |
| --- | --- | --- |
| 1 cup | | Pompeian Grapeseed Oil |
| 1/2 tsp. | | dried thyme |
| 3/4 tsp. | | salt |
| 2 | | large cans chickpeas, drained and rinsed |
| 1 Tbsp. | | grated lemon zest |
| 2 tsp. | | smoked paprika |
Preparation
1. Dry chickpeas thoroughly with paper towels.
2. Using a candy thermometer, heat oil in a large, deep skillet over medium-high until it reaches 355 degrees. Add chickpeas, zest and thyme to pan in batches to avoid overcrowding.
3. Fry chickpeas for about 5 minutes or until deep golden brown. Remove to a paper-towel-lined baking sheet and sprinkle with paprika and salt. Serve immediately.