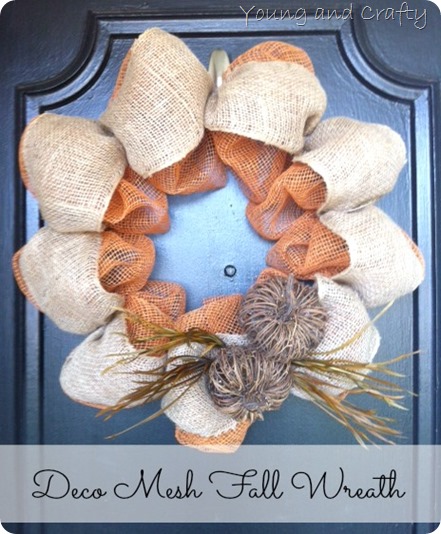 I'm not sure how it is in other parts of the world, but here in the good ole South of the U.S., deco mesh wreaths are super popular. The bigger the better. I've seen wreaths that cover the whole length of the door. They are ridiculously over the top.
These deco mesh wreaths are so easy to make and I just love how this one turned out. You can find the one I made for Christmas
HERE
. It's understated and doesn't scream fall.
Here's how to make it: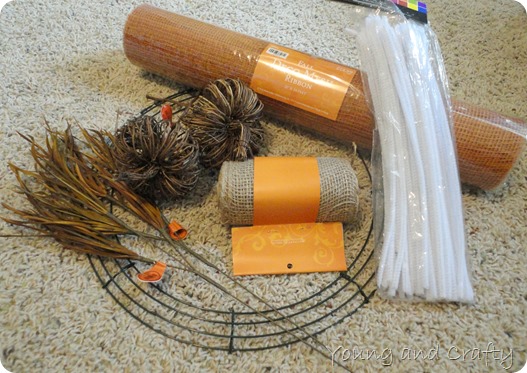 You will need a wire wreath form and pipe cleaners for sure. I grabbed a large deco mesh roll and a roll of burlap. You can add whatever embellishments that you like. I chose pumpkins and grassy things.

Take your pipe cleaner and secure a section of deco mesh to the wire form. Twist the pipe cleaner to hold it in place. Now you will start making poofs. Squish together a section of the deco mesh and then secure it with another pipe cleaner.

You should finish the poofs all the way around. Don't worry that you can see through it, the burlap will cover most of it up. Now start adding in the burlap. Use your pipe cleaners to secure it and make poofs just like previously. Once you've wrapped it all the way around poof it out some more to hide all of the pipe cleaners.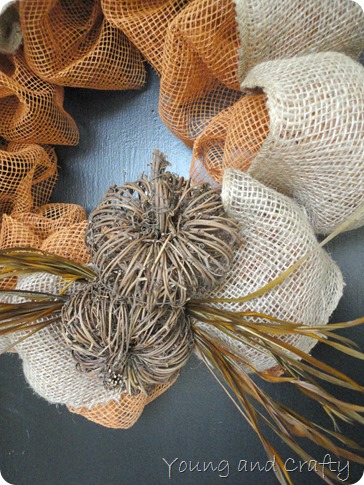 Then add whatever embellishments you want. I just hot glued them on.
That's it! This wreath took me less than 30 minutes to whip together.