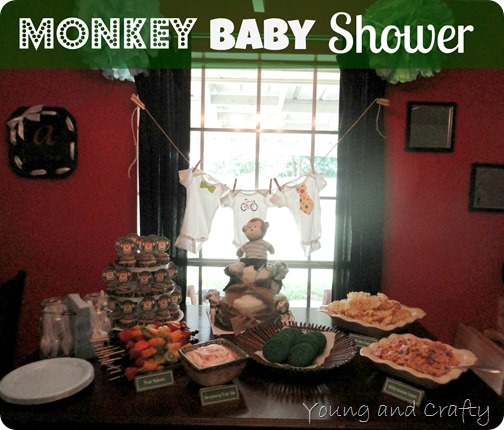 One of my friends from school is having a baby and so a few of my classmates and I decided to throw her a shower. This is actually the first shower I have ever been involved with decorating for and hosting. It was so much fun to pull together!
We obviously went for a monkey theme of brown, green, and a hint of light blue. I will share the cupcake topper printable and food label printable that I made and used for the shower. I'm also going to share how to make a super easy cake stand for under $10. The diaper cake was made by my friend and her mom and turned out too cute!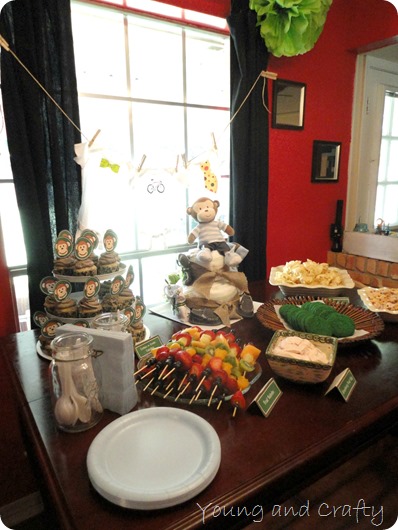 I whipped up a few onesies to hang from the window as well as the ever popular poofs. You can see the bicycle onesie HERE and the bow tie onesies will be posted soon.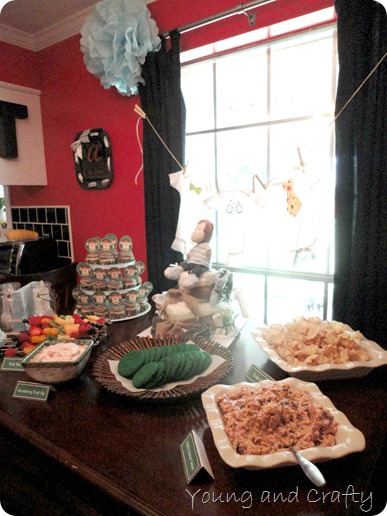 We had fruit kabobs with fruit dip, cookies and cream cupcakes, green sugar cookies, and an amazing bbq chicken salad that's scooped up with tortilla chips. It was the perfect amount of food for a 4-6 p.m. shower.

I made this banner to hang from the mantle. This is where the mother to be opened her gifts so it gave a nice little backdrop. Don't you just love that name?!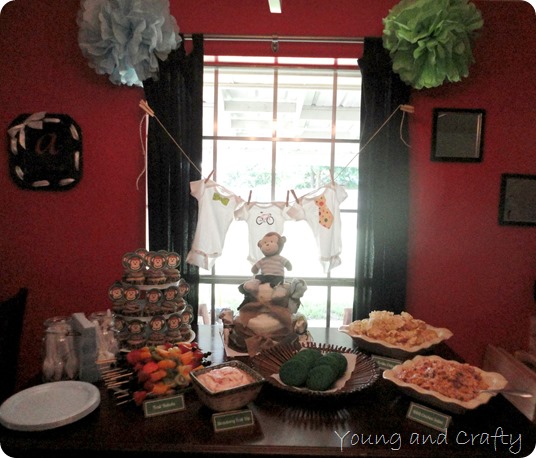 It was a very nice shower and I can't wait to host another one! All I need is some pregnant friends 🙂