For the monkey themed baby shower that I hosted at my house, I wanted an inexpensive cake stand to add height to the table and put cupcakes on. I finally figured out this inexpensive way to make my own!
I headed to the dollar store to look for stovetop covers and candlesticks. I couldn't find any stovetop covers there but I did find some pizza pans. Of course they only offered one size. I grabbed one and 4 candlestick holders for $5. I then went to Walmart and found some white stovetop covers for about $5. Total cost was $10 (or technically $9 because I didn't need one candlestick holder!)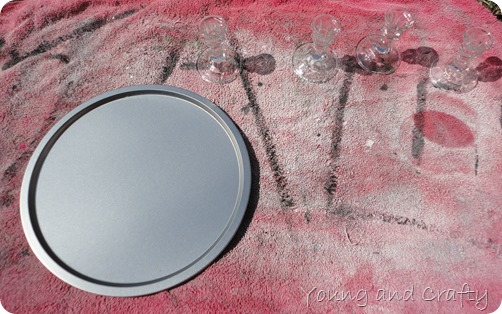 The stovetop covers were already white but the pizza pan and candlestick holders needed a quick coat of white spray paint.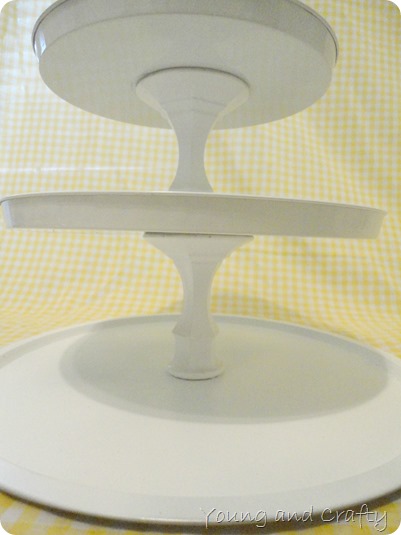 I liked the look of the candlestick holders upside down. I then grabbed some super glue and glued them all together.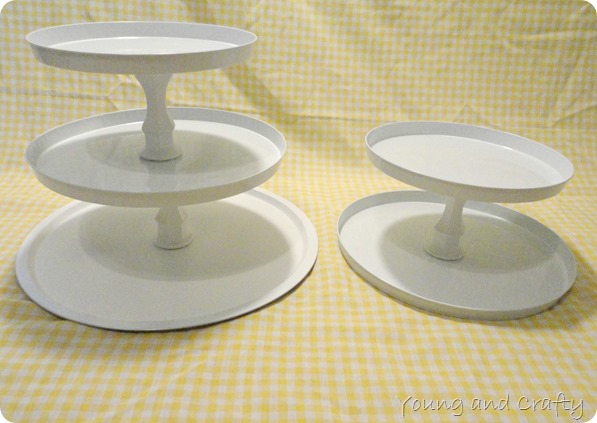 You have enough supplies to make two cupcake stands.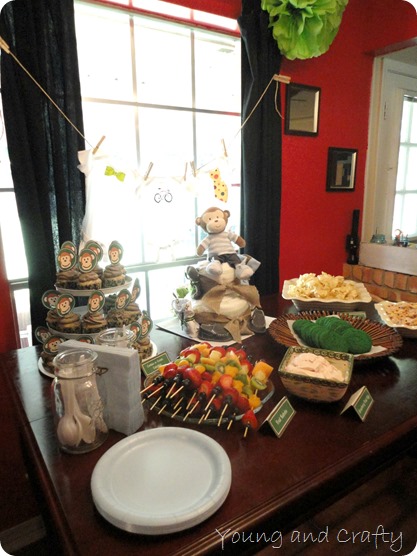 On the left, you can see the cupcake stand filled with cupcakes with the super cute monkey cupcake toppers!  Find the appliqued onesises HERE, the bicycle freezer paper stenciled onesie HERE, and the food label printables HERE.