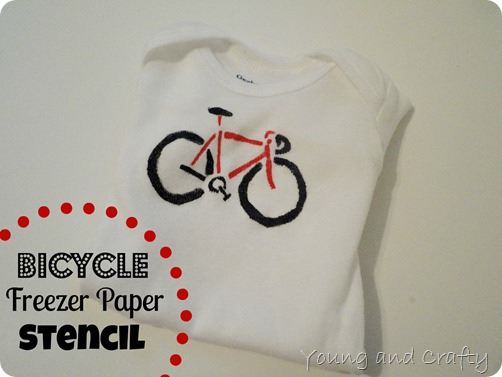 I love using freezer paper stencils for baby gifts. It's such an easy way to personalize the gift and make it special. A friend of mine at school has a baby on the way and her husband is really big into cycling. I love riding myself so I thought this would be fun!
It did not turn out as perfect as I had hoped. It's the thought that counts right? Right.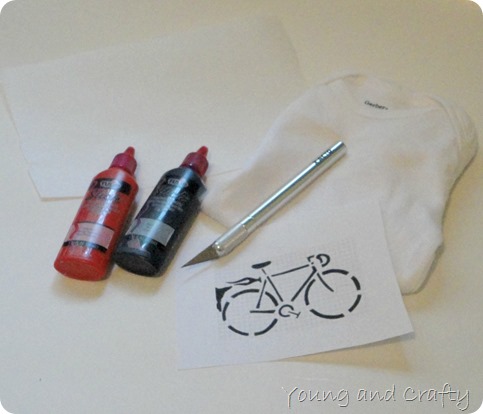 These are the supplies you will need. In Google images make sure you type in "Halloween stencil". That way when you cut out the black areas, it will still be connected. You will need freezer paper, fabric paint, and xacto knife and a onesie.
You can see how to do the rest in the tutorial I did
HERE
.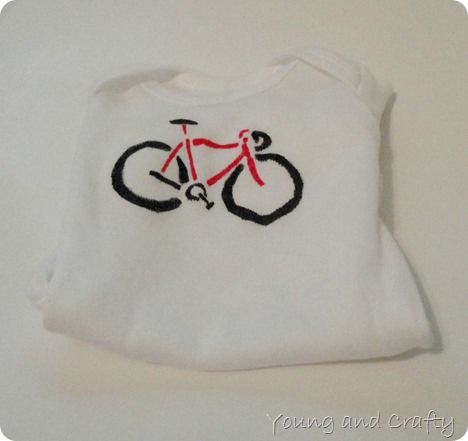 Have you tried freezer paper stenciling yet??