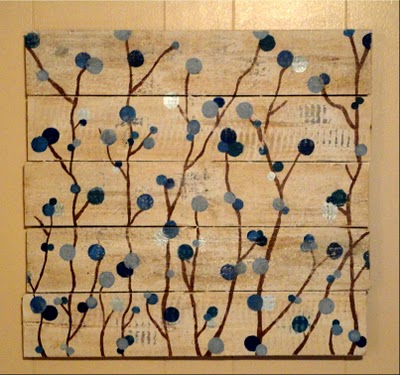 After creating my "love" pallet artwork, I had some of a pallet leftover. I just couldn't throw it away and there it sat in the garage since June. Hey, sometimes it takes a couple months to get inspired 🙂
I found my inspiration from Pinterest. (Follow me HERE). You must go see Two Girls Being Crafty's version.
Here's how I made mine: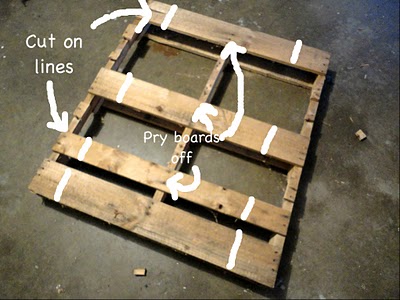 You can see from my picture exactly what I did. I didn't end up using the smaller board because that was the only one that size and it just looked weird.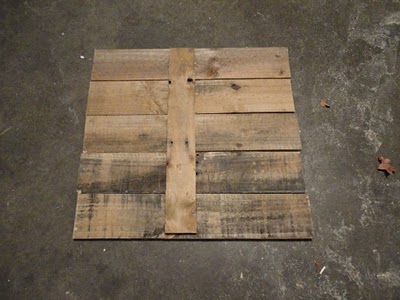 The little board didn't go to waste! I used it to connect all of the bigger boards. For this process I used my nail gun and used about a million nails. Notice that I totally nailed it in crooked. That's just how I roll 🙂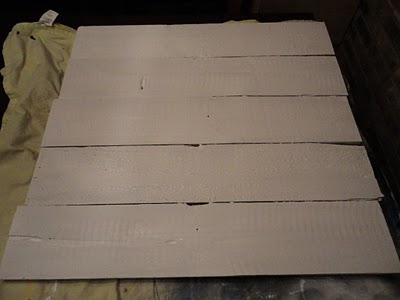 I then painted my board with two coats of white paint.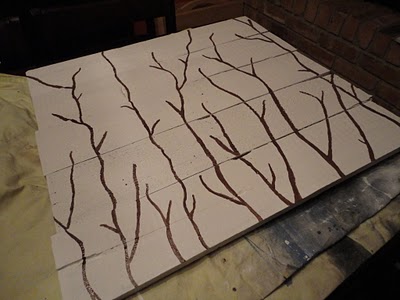 I then used paint pens to draw on my branches. TRUST me, use a paint pen! It made this so much faster and I don't even want to know what it would have looked like if I painted it with a brush. I know my limitations and free hand painting is one of them!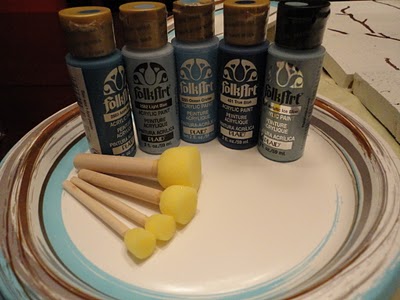 You will then need various sizes of circle brushes and whatever color paint you want to use. In the original, they used many different colors but I just stuck with blues since I knew this art was going somewhere in my living room.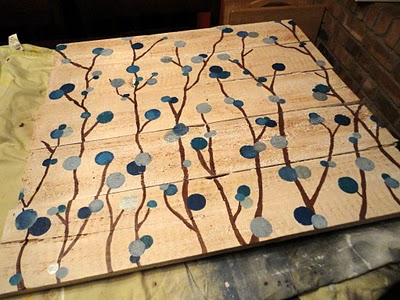 Randomly put dots all over your board. I was super lazy and didn't even wash my brushes between colors. I sort of just wiped them off or mixed them. This is also after I put on my favorite glaze.
Grab your sander and rough it up a bit.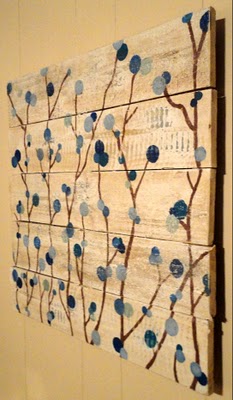 At first I was really unsure if I liked it. The color is so similar to the wall color.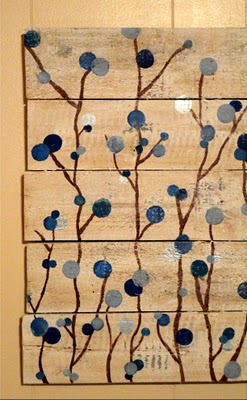 But I tell you what, every time I pass by it I love it a little more!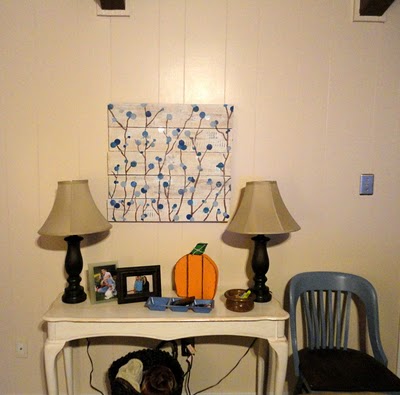 And here is the whole vignette! Complete with my 2×4 pumpkin, sofa table, chair, and tray.
So what do you think? To matchy-matchy?