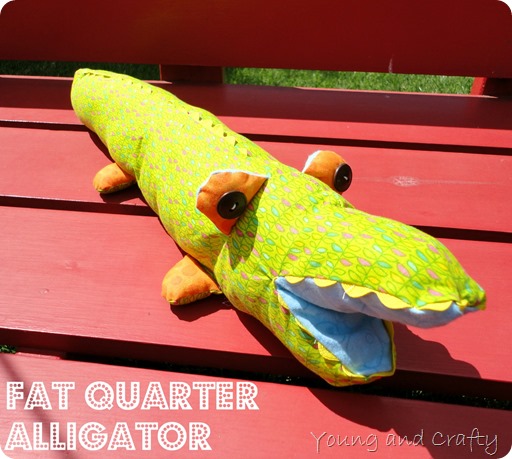 That right there is supposed to be an alligator. I think it looks like a cute giant lizard. I was sent a $25 gift card from Joann Fabric and Craft Stores to whip up something from their spring catalog.
You can find the step by step tutorial for the alligator HERE. This is definitely a project for someone who's been sewing for a little while. The instructions were vague at parts. There was also hand sewing involved. I loathe hand sewing. I swear a 4 year old could have sewn that tail up better than that.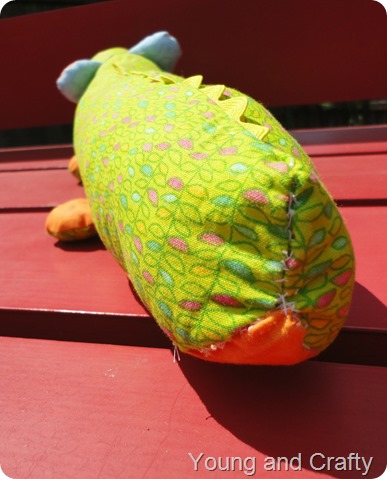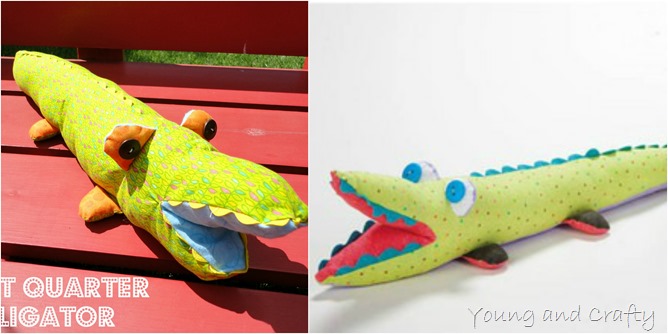 Joann's offers great deals and if you sign up to become a Preferred Customer you get a 20% off coupon! If you sign up you will also receive notices of great sales, additional money saving coupons, and ideas to spark your creativity.