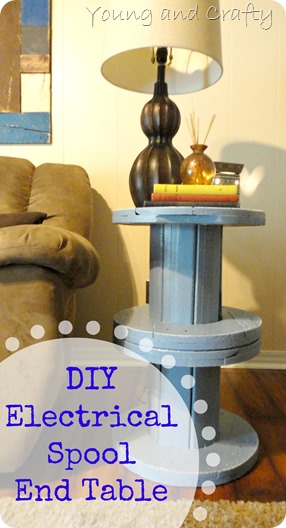 I've mentioned before that my dad is an electrician. When he called and asked if I wanted some electrical spools, I said, "Sure, why not?!" I knew that I could figure out something to make with them.
The end table that I had was a little to formal for me. I have been looking for the perfect one for a long time. When I saw the size of these two spools, I knew right away that they would make a perfect, funky, industrial end table.
Here's how I did it: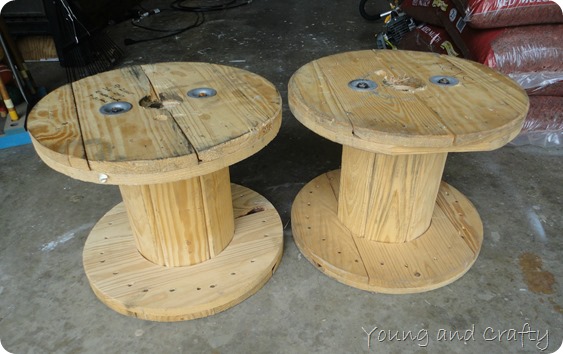 Here are the two spools in all their glory.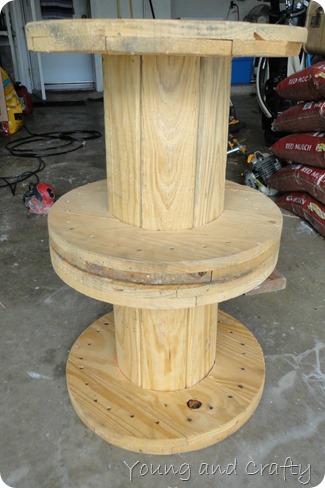 I stacked them up to see which way I could get them to be the sturdiest. They are by no means perfectly flat so this took some switching around.
Next, I took three screws and screwed the spools together. I considered not doing this step. This suckers are pretty solid but with both a 2 and 5 year old nephew coming over I didn't want to chance them being knocked over.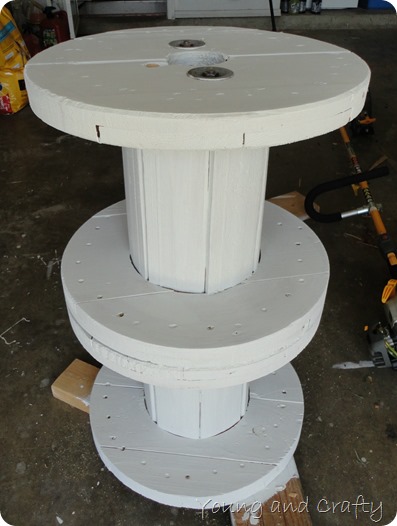 I gave them two coats of white paint. If I were to make these again, I would paint them first and then screw them together. There were some cracks between the two spools that were hard to get to.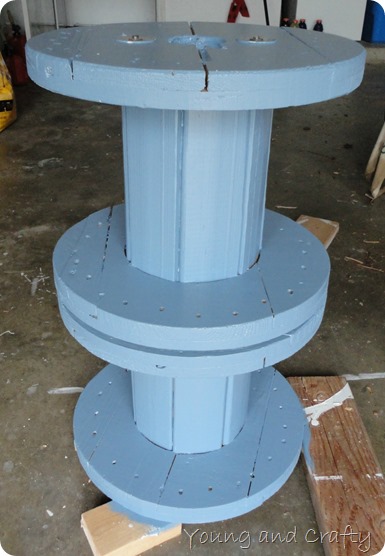 Then I gave them two coats of Behr Winter Lake. This quart of paint has gone a long way. I used it on my wooden tray, this chair, and the PB knockoff wall art.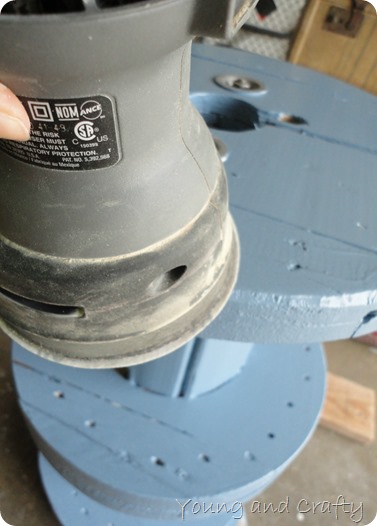 Of course that was just way to pretty. I roughed up the edges and lightly everywhere else.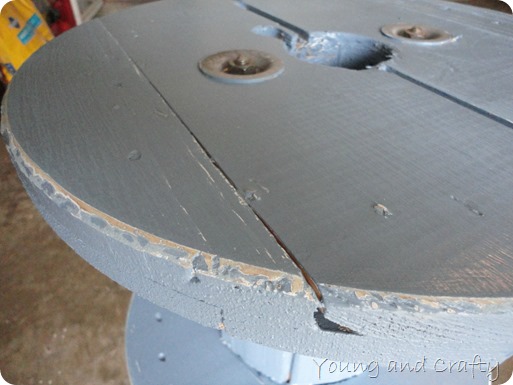 Much better!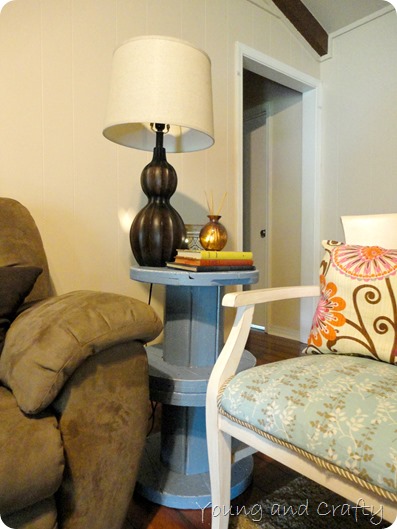 That's it! I rarely polyurethane anything because I want it to wear and tear naturally. Find the chair redo HERE and the pillows HERE.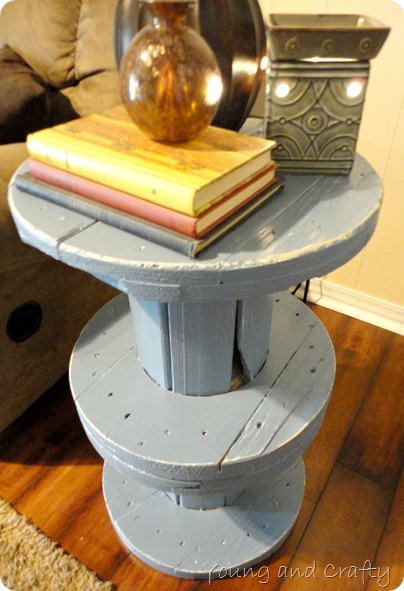 I just love the chipped piece of wood. It adds to the rustic-ness of it.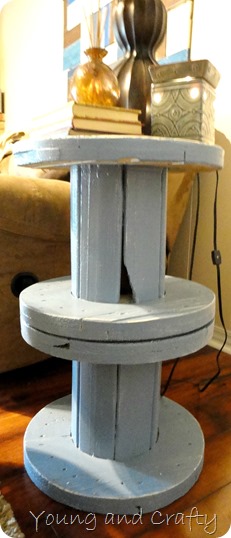 It's a little taller than I anticipated but it will work just find in the living room.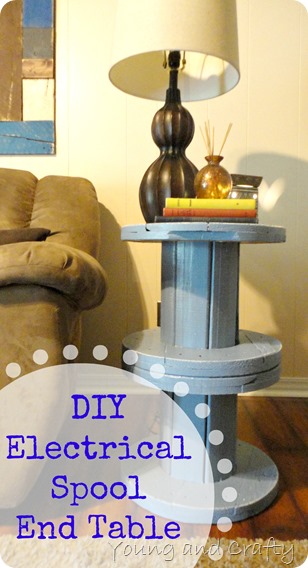 When I asked my husband what he thought he said, "Well, it's… different." Good, that's what I was going for!!
Have you ever made anything with an electrical spool?